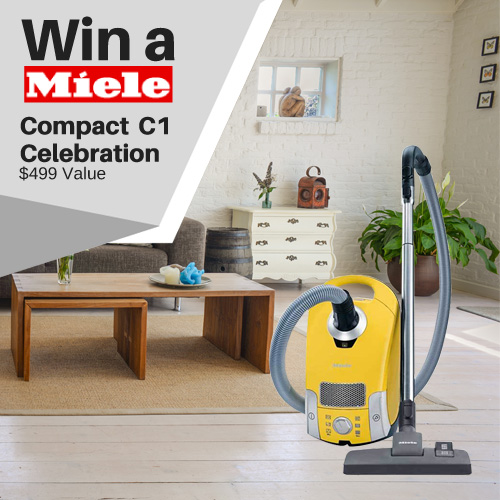 Prize: One winner will receive one (1) Miele Compact C1 Celebration (SCAEO) canister vacuum with Free Shipping to the prize winners Canadian address.
Contest Period: Contest closes: March, 22nd, 2019. Winner announced: March, 23rd, 2019.
Eligibility: To enter and be eligible to win, a person must be a resident of Canada over the age 18 at time of entry, and will be required to answer a skill-testing question. One entry per person. NO PURCHASE NECESSARY.
Selection: One person will be selected at random from the list of those who complete the above form and will be notified by email.
Privacy Policy: McHardy Vacuum will announce the contest winner's name only. We will not distribute your personal information to any third party. We will only use the above information for the purpose of contacting the winner of the contest.