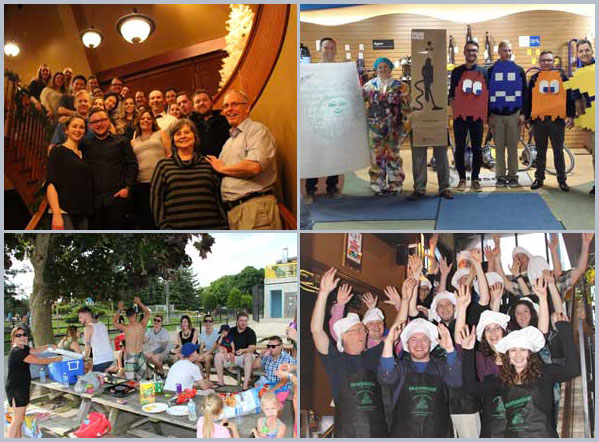 Become a part of our team!
We are always on the hunt for talented individuals who want to make a difference in others. Here at McHardy Vacuum we believe that serving others is our secret sauce and makes coming to work each day meaningful. We are here to serve our team and our clients so that everyone feels that their needs are respected. Our Values serve as the vehicle to which we can base our decisions on in order to remain on our path. We hope you can join us.
Values:
Excellence: Providing the best possible outcome in every situation.
Family: To support one another with love and respect.
Integrity: To be honest and truthful in our actions.
Ownership: Accepting responsibility.
Education: To always be learning in order to grow and to always be teaching in order to flourish.
Take a look at our Google Reviews to see how our clients feel about us.
Current Openings:
Store Manager - Oakville (Dundas & Trafalgar)
We are currently looking to fill a full-time dynamic store manager position by someone who loves working with people face to face, over the phone and through live chat. Retail experience is beneficial but not required however the ability to clearly communicate and think outside the box when it comes to serving others is required. In order to succeed with us you must have an outgoing personality that's confident in a fun and friendly sales environment. This is more than selling vacuum cleaners, we are a team dedicated to serving others by suggesting products geared for keeping healthy homes and work environments. We provide vacuum cleaners, central vacuum systems, commercial vacuums, air purifiers, allergy relief products and chemical free cleaning. Our growing company is expanding so there will be opportunities for advancement.
Duties Include
• Assisting clients in a relaxed yet professional atmosphere
• Selling merchandise
• Daily cash reports
• Re-stocking showroom
• Detailing showroom
• Receiving purchase orders
• Minor vacuum repairs (replacing belts and filters)
• Attending training meetings
Working Environment
• Flexible yet consistent schedule during regular operating hours
• Willingness to work extra hours during peak periods
• Lifting up to 50 lbs
• Fast pace atmosphere
• Full benefit package
• Working with people in a fun environment
Employee Requirements
• Minimum 2 years of management experience
• Personable demeanour
• Computer and POS software skills
• Able to work 30+ hours a week during our operating hours below at our Oakville Location (Dundas & Trafalgar)
Mon 9am-6pm
Tues 9am-6pm
Wed 9am-6pm
Thurs 9am-6pm
Fri 9am-8pm
Sat 9-4
• Willingness to learn
• Positive attitude
• Friendly
• Reliable
• Enthusiastic
We thank all applicants for their time and interest in McHardy Vacuum, but will only contact those selected for an interview.
Competitive salary will be based upon experience.
Job Type: Full-time